If you're an American, get out and vote! Early voting is up and running, check with the Supervisor of Elections in your county to see where you can go.  In Florida anyone can have a ballot mailed to them (although it's too late to do that for this election), so I requested mine last week and filled it out at my leisure without feeling like I was holding things up. Yesterday I went to the early voting at my local library, bypassed the line entirely, and just dropped it in the box, easy-peasy.  OK that's the end of politics for this blog.
I was going to tell you all about my new Instagram account and how I might actually manage to put some pictures on it since I wouldn't have to come up with full blog posts and how I thought that might be fun, but then I found out that Instagram doesn't want me to post actual good pictures that I took with something other than my phone and made it impossible to upload from a computer, so I guess I won't.
I visited the Hillsborough County Fair which is now the second one in a southern state to be completely disappointing.  The racing pigs were fun but that was about it.
I don't follow baseball, but I live on Earth so I've heard plenty about the Chicago Cubs and their World Series win.  What I'm more interested in is this: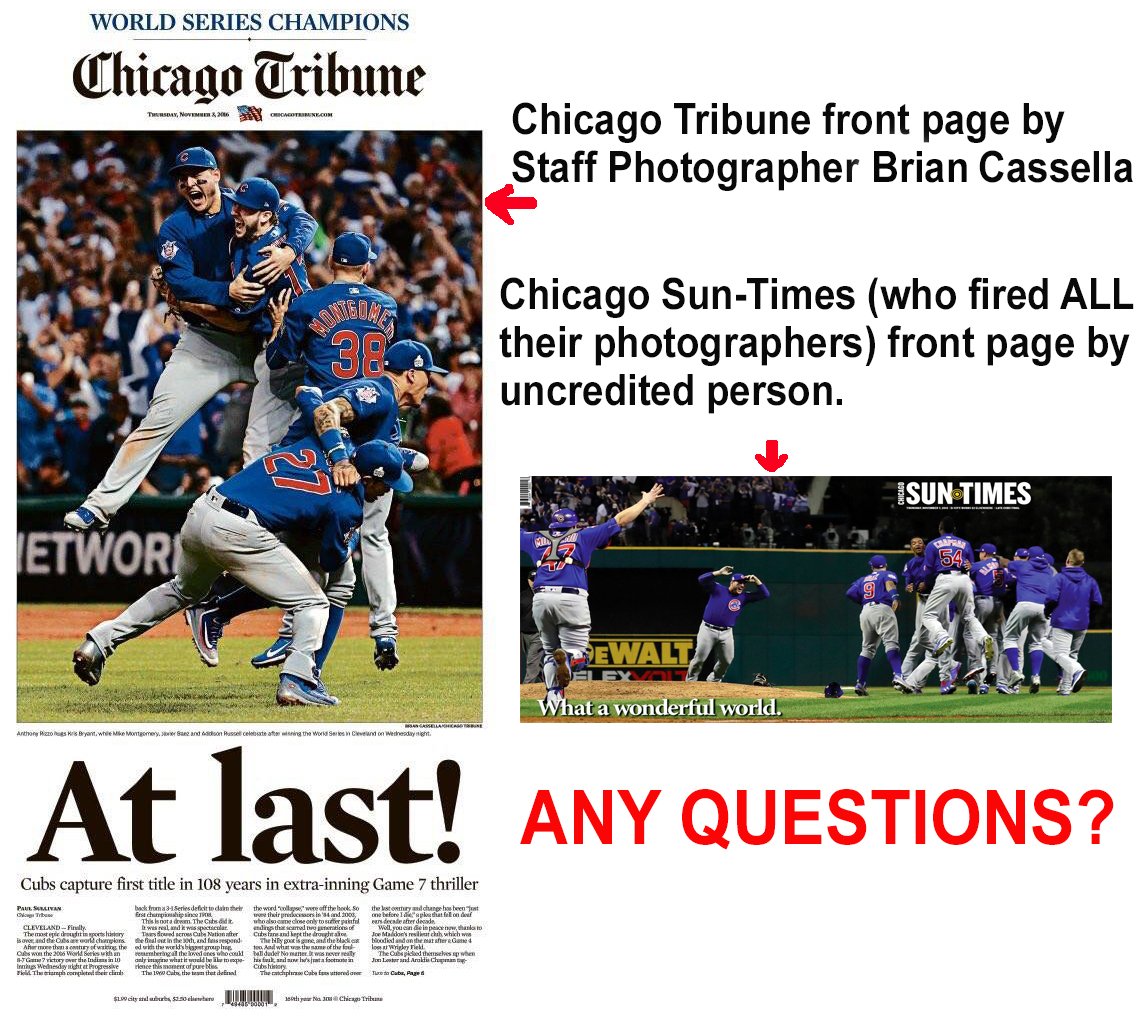 This is why artists matter.  A true artist is the difference between what will undoubtedly become one of the great sports moments of all time, and something everyone will forget tomorrow.  The Tribune cover is the one that will get saved and framed and scrapbooked, the one that Cubs fans will show their grandchildren, the one that will show up over and over in documentaries, books, calendars, posters, it'll be recreated in movies, there will probably be a statue of it outside Wrigley Field next year.  The Sun-Times one doesn't inspire much of anything.  This is why artists matter.
Save
Save